In this article, we will go through the steps to set up your Kiosk.
Our Customer Success team will need to activate the feature for you first. Simply reach out to our support team if you have purchased the Kiosk Add-On and need it activated.
First, you will need to follow the link below to download the iOS application to install on your iPad.
US: https://apps.apple.com/us/app/id1487725722
CA: https://apps.apple.com/ca/app/chronogolf-self-check-in/id1487725722
Once the app is installed, you will need to log in to your Chronogolf account and navigate to Settings - Kiosk.
Once in Settings - Kiosk, simply click Add and give your Kiosk a name (For example Pro shop), and then click Save.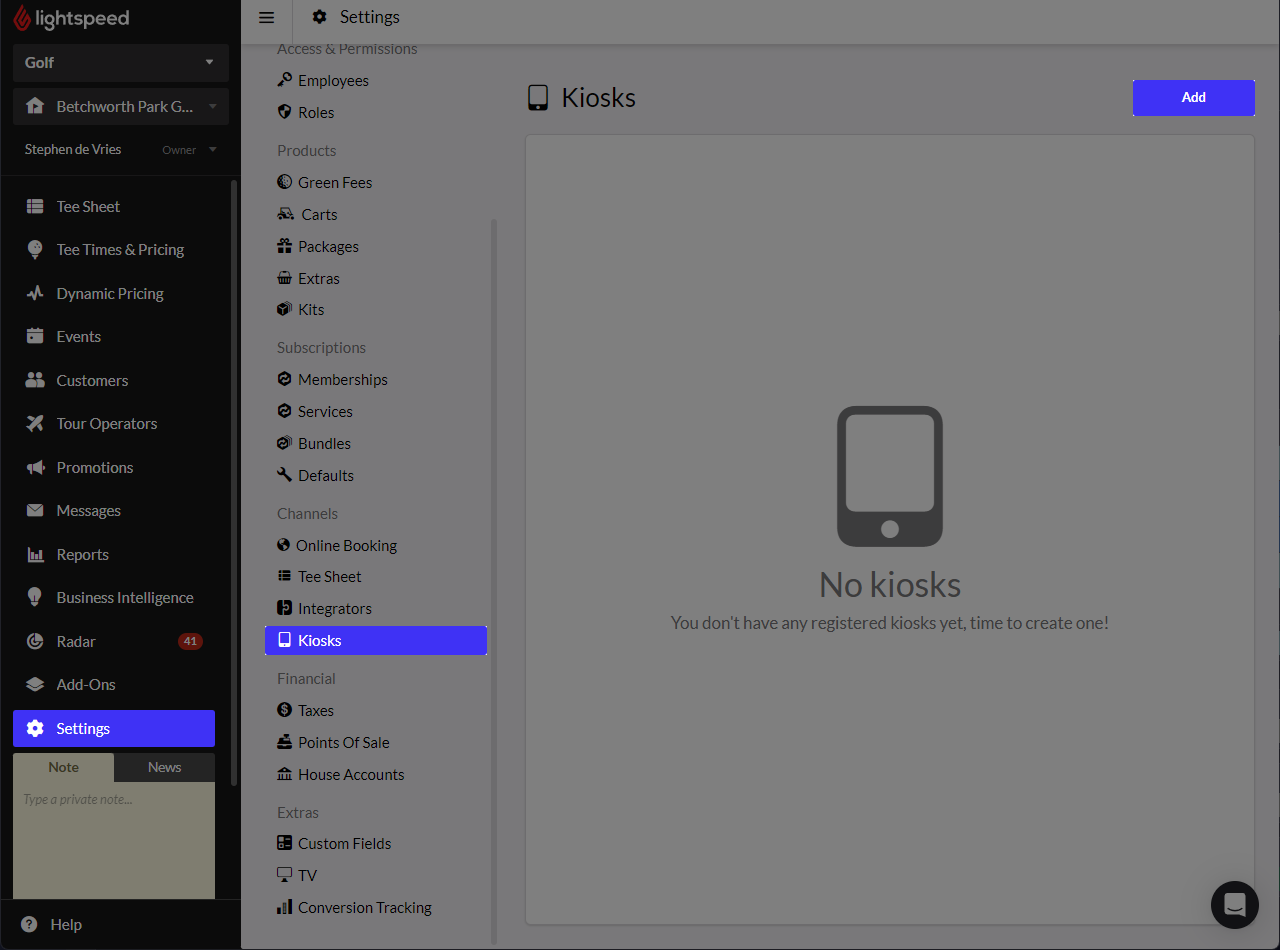 You can then open the application on your iPad and type in the code you were given. You will receive a confirmation that the Kiosk has been activated. Simply refresh your browser and you will have the Kiosk activated with your Chronogolf account.