Daily public and private notes allow you to leave day-to-day messages on the tee sheet to ensure your staff and customers are well informed of any important notices. Static notes and news can be used similarly for longer-term notices and messages.
Daily private and public notes

To set a daily private or public note for a specific day, click on the note icon at the top right-hand corner of the Tee Sheet and select which note you would like.
The private note in yellow is used when you need to set a reminder for your staff for that particular day. The public will not be able to see this note.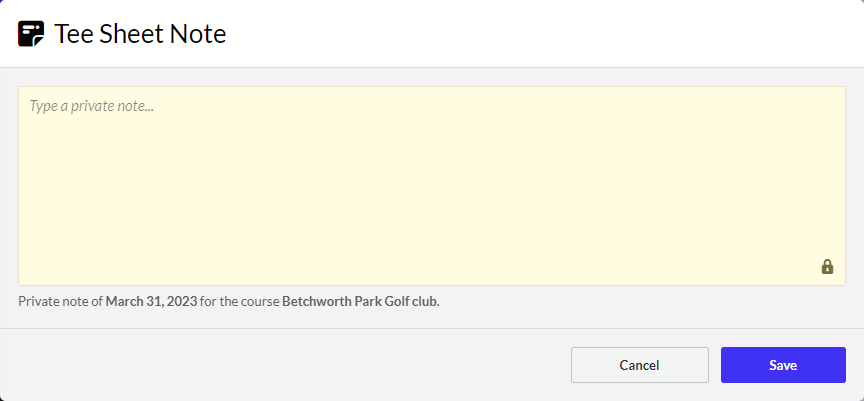 The public note in blue is used when you would like to remind players of something that is going on at the club for that particular day. This note appears above the booking widget for a specific day when customers are choosing their tee time.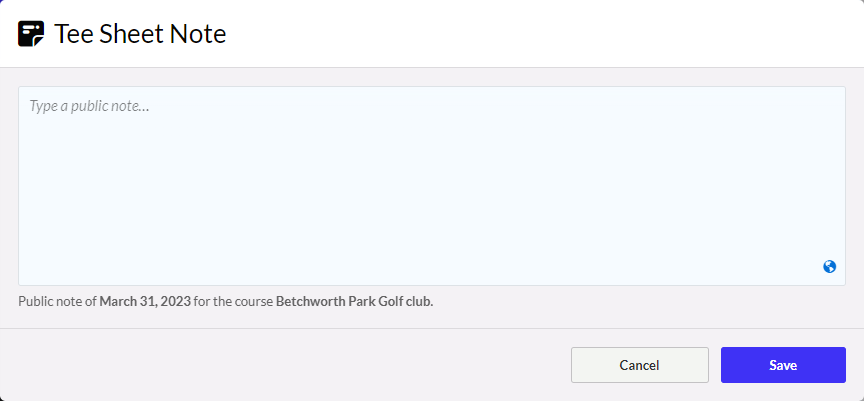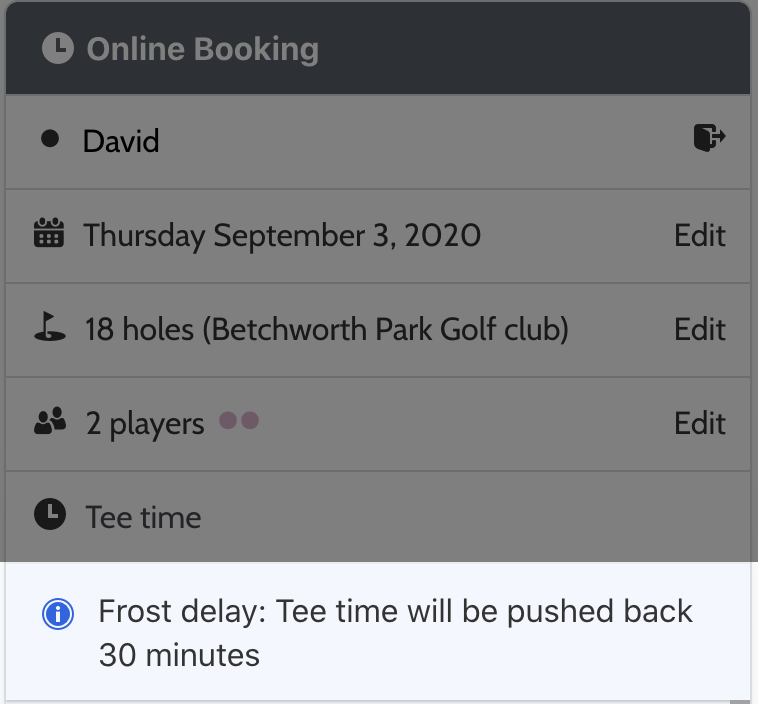 Static notes and news
To set a permanent note, use the notepad located at the bottom left of the screen.
Private notes are internal only and will remain until deleted.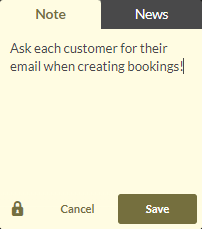 Public news will appear above the booking widget until it is deleted. Public news will also appear in reservation confirmation emails.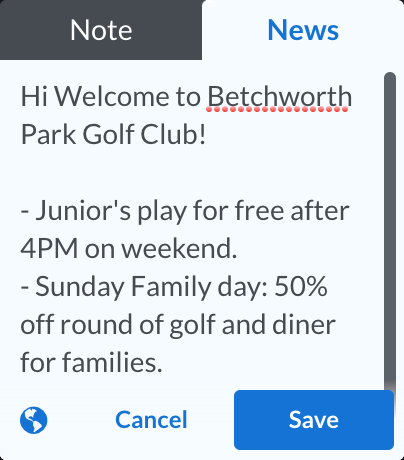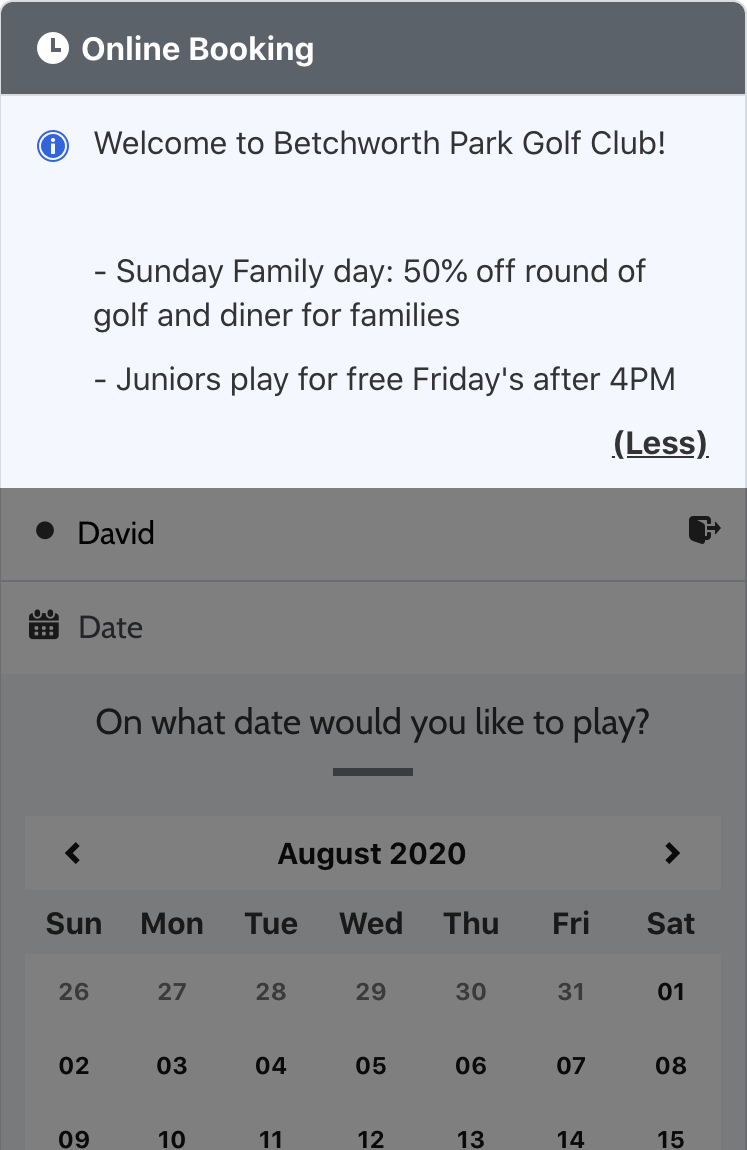 Additional information is included in these webinars: