The Mobile Self Check-In feature provides golf clubs with a modern solution to traditional check-in challenges, allowing golfers to confirm their pre-booked rounds directly from their mobile devices via the club's branded or Chronogolf app. This streamlined approach enhances the golfer's experience, leading to increased member satisfaction and potential revenue opportunities for clubs.
Benefits
Speed up the check-in process during busy hours and/or when staff is limited.
Reduce the need for additional staff during low traffic times.
Address the physical constraints and concerns associated with kiosks, such as theft and weather damage.
Provide an alternative for golfers who have health and safety concerns about in-person check-ins.
Upsell opportunities with the mobile app and check-in module.
How it works
Individual steps and screenshots demonstrating the process for golfers can be found in our Chronogolf Help Center.
The self-check-in function becomes available from midnight on the day of the tee time.
Check-in buttons can be found in the upcoming tee time section on the home page and the reservations page.
The check-in process concludes when all group members have checked in or 2 hours after the tee time, whichever comes first.
Clubs can choose how they want golfers to confirm their arrival. They can trust the golfer's to do it themselves or use GPS for confirmation.

If using GPS, clubs should turn on the "Only allow check-in at the course" option. Golfers then need to give the app permission to see their location. Then, they can check in only if they are within 500m of the golf course.
Adjustments can be made under Settings - Mobile App.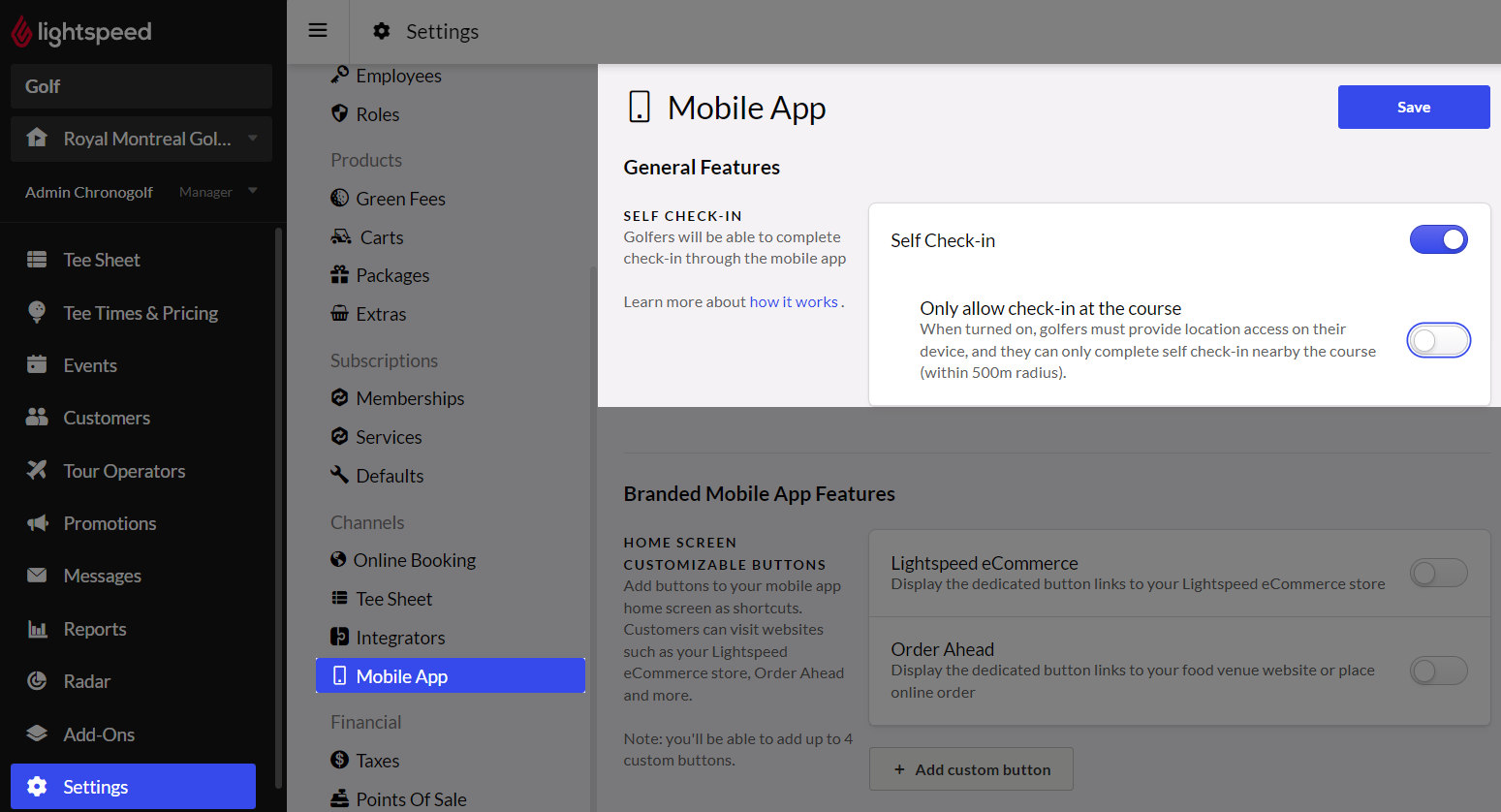 Please reach out to the golf support team for any issues related to the check-in locations.